LazyTown lends itself to forward-thinking alliances and product partnerships. LazyTown has entered numerous brand/trademark agreements motivated by our partner's desire to form relationships with positive messaging, health, sports and general well being. There is great opportunity and reward for both brand and consumer in increasing their reach with children and parents.

This potential will only grow as LazyTown, the television property, becomes a bigger part of public awareness.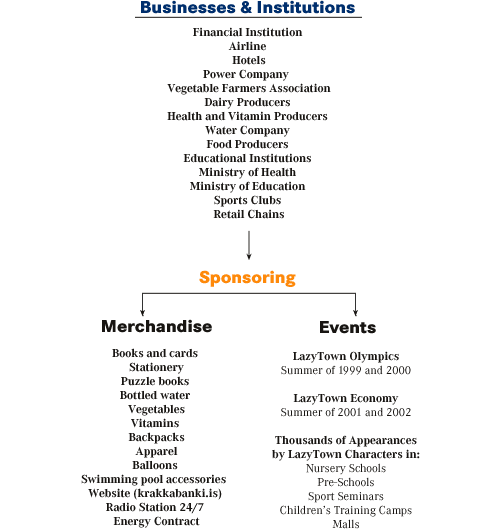 LazyTown has executed hundreds of action-oriented endeavors where product partnerships were at the core of execution with the most successful ones being the Energy Book, the LazyTown Economy and the LazyTown Games.